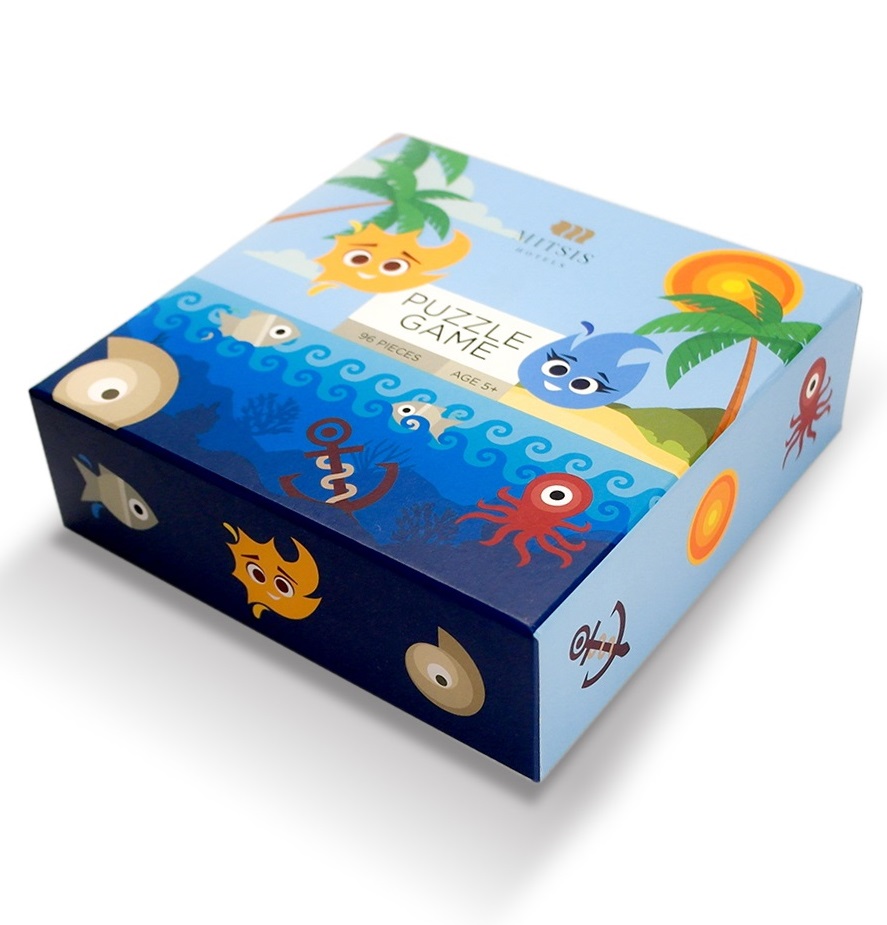 GIFTS FOR OUR LITTLE ONES

At Mitsis Hotels, your stay comes with pleasant surprises from the very beginning of your holidays and throughout!
Upon arrival, all guests' kids are offered a special gift according to their age and preferences.
Kids aged 3+ get colourful buckets to decorate our sandy beaches with the most spectacular castles. Kids aged 5+ are offered a combo art block with crayons to colour Mitsis cartoon stories. Children aged 8+ can chose between a wooden tic tac toe game or a 100 pcs puzzle with our mascots, Sunny and Wavy for creative play in the room, the hotel lobby or any of our bars and restaurants. Teenagers 13+ get a selfie stick for the most instagrammable holidays!
With us, even the smallest guest deserves the greatest attention!