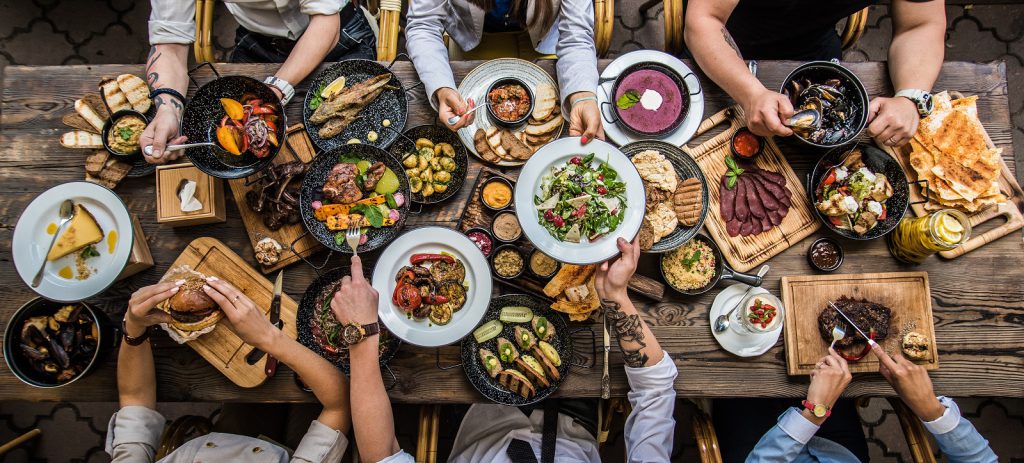 Sometimes when you think of a country, the first thing that comes to your mind is its local dishes.
Some of them are so famous that they have exceeded their local borders and international food days have been designated to honor them. Τo help you plan ahead, we have gathered a list of the many tasty international food days from around the world. Save the dates, grab some food and treat yourself.
There's always a reason to celebrate, especially when it comes to food!
| | |
| --- | --- |
| January 16 | International Hot and Spicy Food Day |
| January 18 | International Cheese Day |
| February 5 | World Nutella Day |
| February 8 | International Pizza Day |
| March 9 | Meatball Day |
| April 17 | Malbec World Day |
| May 13 | International Hummus Day |
| May 28 | International Hamburger Day |
| June 1 | World Milk Day |
| June 18 | International Sushi Day |
| July 7 | World Chocolate Day |
| First Friday of August | International Beer Day |
| September 29 | International Coffee Day |
| October 1 | World Vegetarian Day |
| Second Thursday of October | World Chicken Day |
| Second Friday of October | World Egg Day |
| October 10 | World Porridge Day |
| October 16 | World Food Day |
| October 24 | World Tripe Day |
| October 25 | World Pasta Day |
| November 1 | World Vegan Day |
| December 15 | International Tea Day |