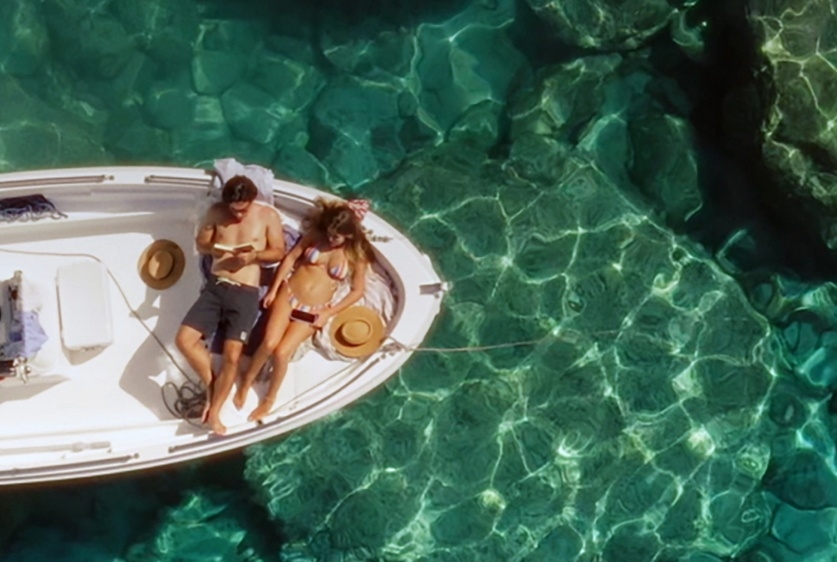 THE GREEK NETFLIX SERIES YOU NEED TO WATCH

"Maestro in Blue", the acclaimed Greek television series, is now streaming on Netflix. It is the first Greek series to be picked up by the streaming service, and was created for Mega TV by Christoforos Papakaliatis, who also stars in the series.
Paxos Island in Greece serves as the setting for the television show. The island has a fascinating past that includes naval conflicts, pirates, and a string of foreign kings. Paxos is quite attractive, even though it is smaller and less well-known than the Ionian Sea islands Corfu and Lefkada.
It centers on a singer named Orestis who visits a small Greek island during the COVID-19 pandemic in order to start a music festival from scratch. Papakaliatis plays Orestis in the film.
When he encounters the island's small community, he becomes entangled in a passionate love story that serves as a catalyst for the expression of all the social issues that affect a particular population. The characters are involved in the developments since they are connected to one another.
In September 2022, Papakaliatis gave a speech on the series in which he remarked, "I am very proud of this project because I think that artistically it is a unique moment, not only for me, but for everyone who was involved."
"I am extremely lucky, because thanks to these actors, the story of 'Maestro' acquired meaning and substance. To me that matters. To be able to tell your story in the best possible way and for it to make sense," Papakaliatis further added.
"The photography, the music, the editing, the cameras and all the collaborators, have all given their best in order to make a project in our language, which will also be able to stand worldwide," he said.
The Paxi islands, specifically Paxos and the uninhabited islet Antipaxos, which has vineyards and beautiful beaches, are smaller and less well-known than their Ionian neighbors Corfu and Lefkada, but they do have an interesting history that includes naval battles, pirates, and a series of foreign rulers.
Corfu has the nearest airport to Paxos, and you may take a ferry from Corfu to Paxos. Alternatively, a ferry from the mainland's Igoumentisa can take you here. Look for a home in one of the numerous tiny communities named after families. You may identify them by the "atika" suffixes (Orestis stays in Manessatika). This can help you find lodging similar to where Orestis stays in the series.
The first Greek series to be picked up by the streaming service!